Heavy is the Crown Neon Sign by Life of Neon
Neon Art that celebrates the descendants of royalty with our 'Heavy is the Crown' neon light
Our Crown Neon Art wall decor makes you the royal. Celebrate your sense of heritage and pride for the people that came before you and contributed to making this world a better place.

This light produces an ambiance in your room, office or living room that creates a captivating mood and vibe.

This insanely cool neon art, lights up the room and serves as a wall lamp or light.

Our neon lights are designed to turn any indoor space into an enchanting oasis! Style your sign in any room to create an ambiance you enjoy.

Hanging our lights on the wall is as simple as putting up a picture. Your package will include your neon sign, an installation kit and a remote so you can hang it almost anywhere...

Our handmade LED Neon lights are exclusive designs made from led neon flex, which makes them unique, durable and environmentally friendly.
Rated 4.8 By Verified Customers
" Cute neon light! Been working perfectly and looks just like the pictures. Much brighter than I expected. It has nail holes to hang on the wall, but I just keep it lean on the wall.
Great decor that add additional vibes to holiday parties or just chill nights listening to music. Definitely satisfied with this purchase, Highly recommend!"
- Myra, from San Diego
This sign is super cute! I put it in my bathroom to add a little extra lighting and decoration. While the brightness is SUPER , like a nightlight, it's definitely adequate for decoration purposes. I will be purchasing more of these in different shapes/styles around my apartment as it is super on-trend and cute!
- Helen, from Chicago
Love the fun design and eye-catching look of this neon sign! Made my whole family smile when I lit it up!!
Great conversation piece and thinking about next sign I would order...
-Krissy, from Brooklyn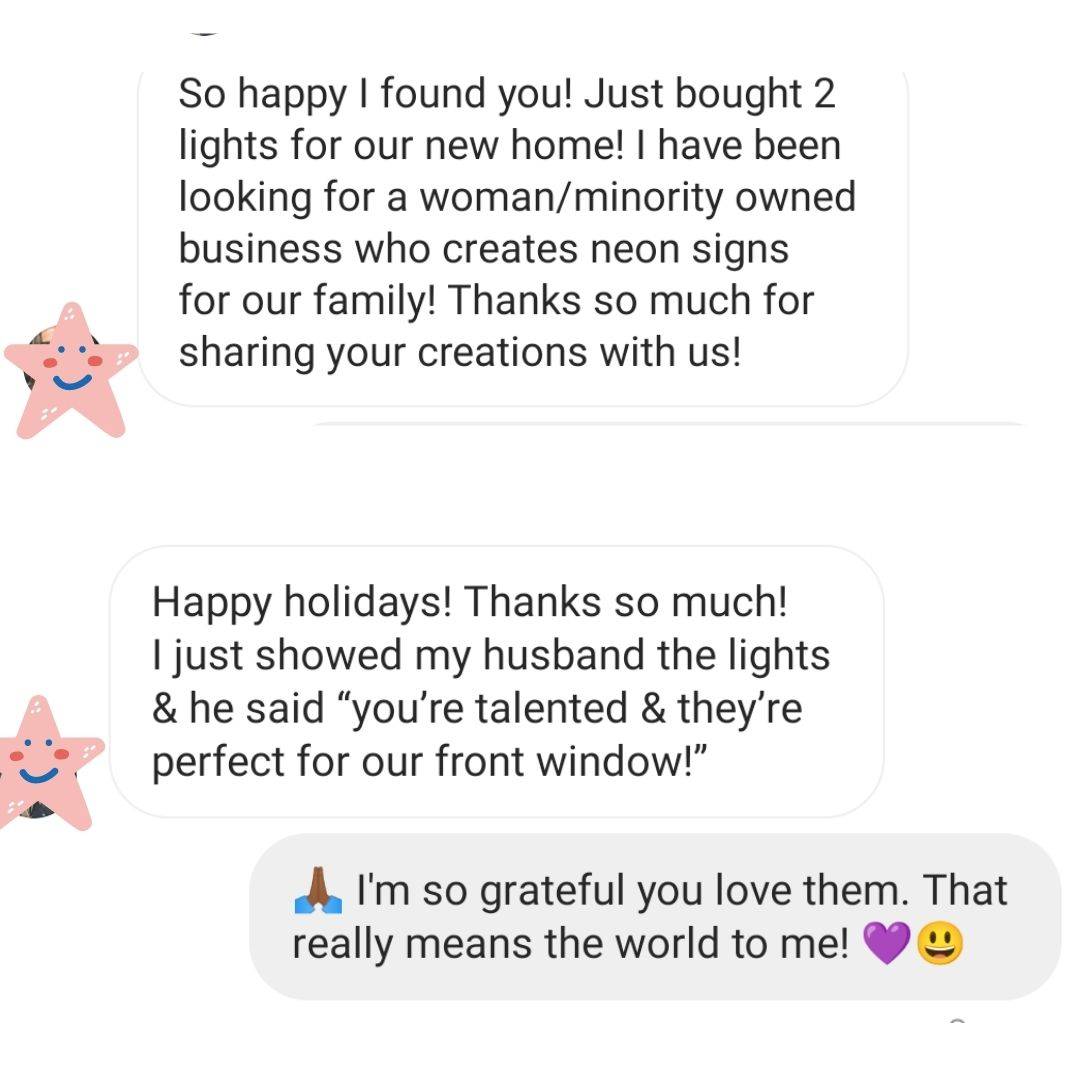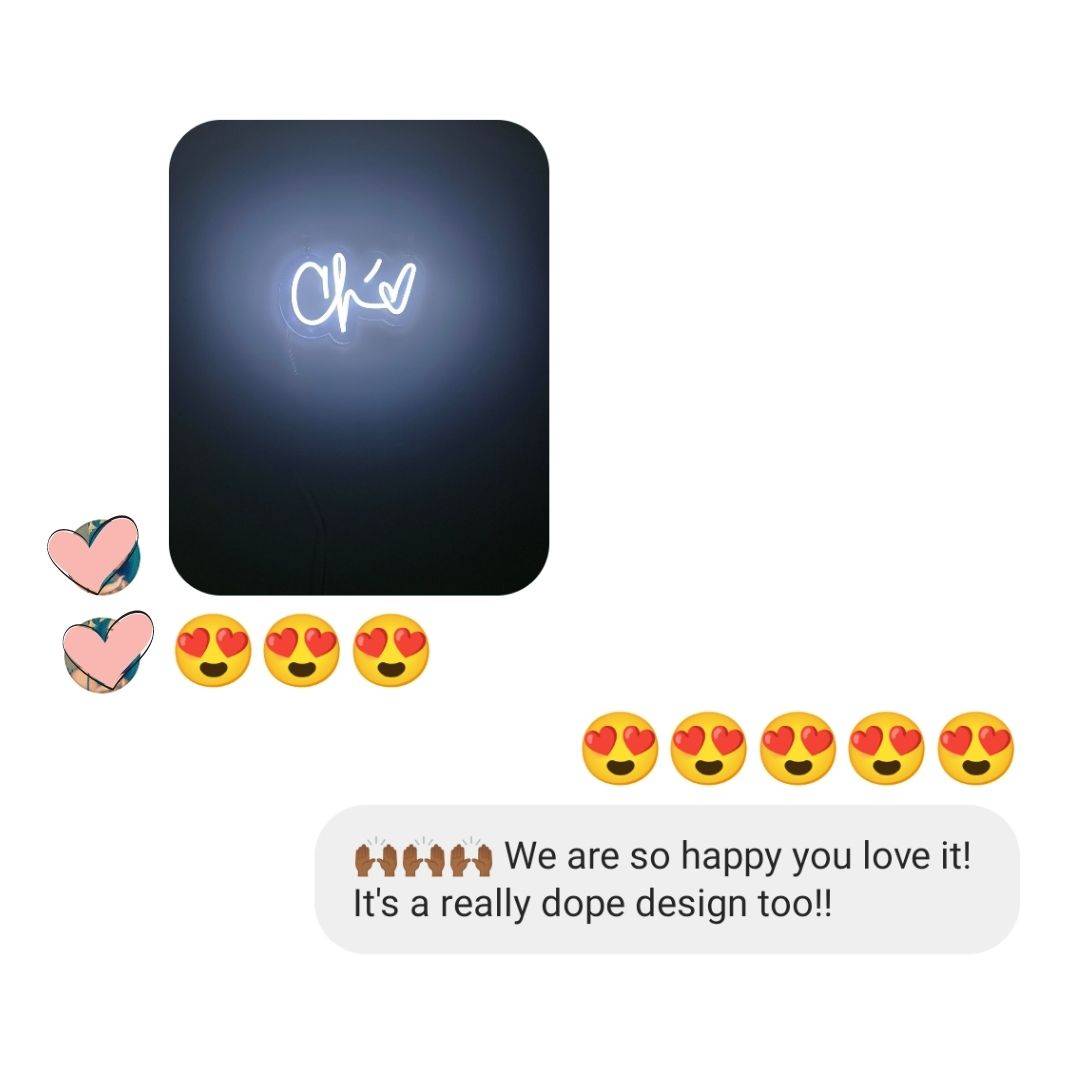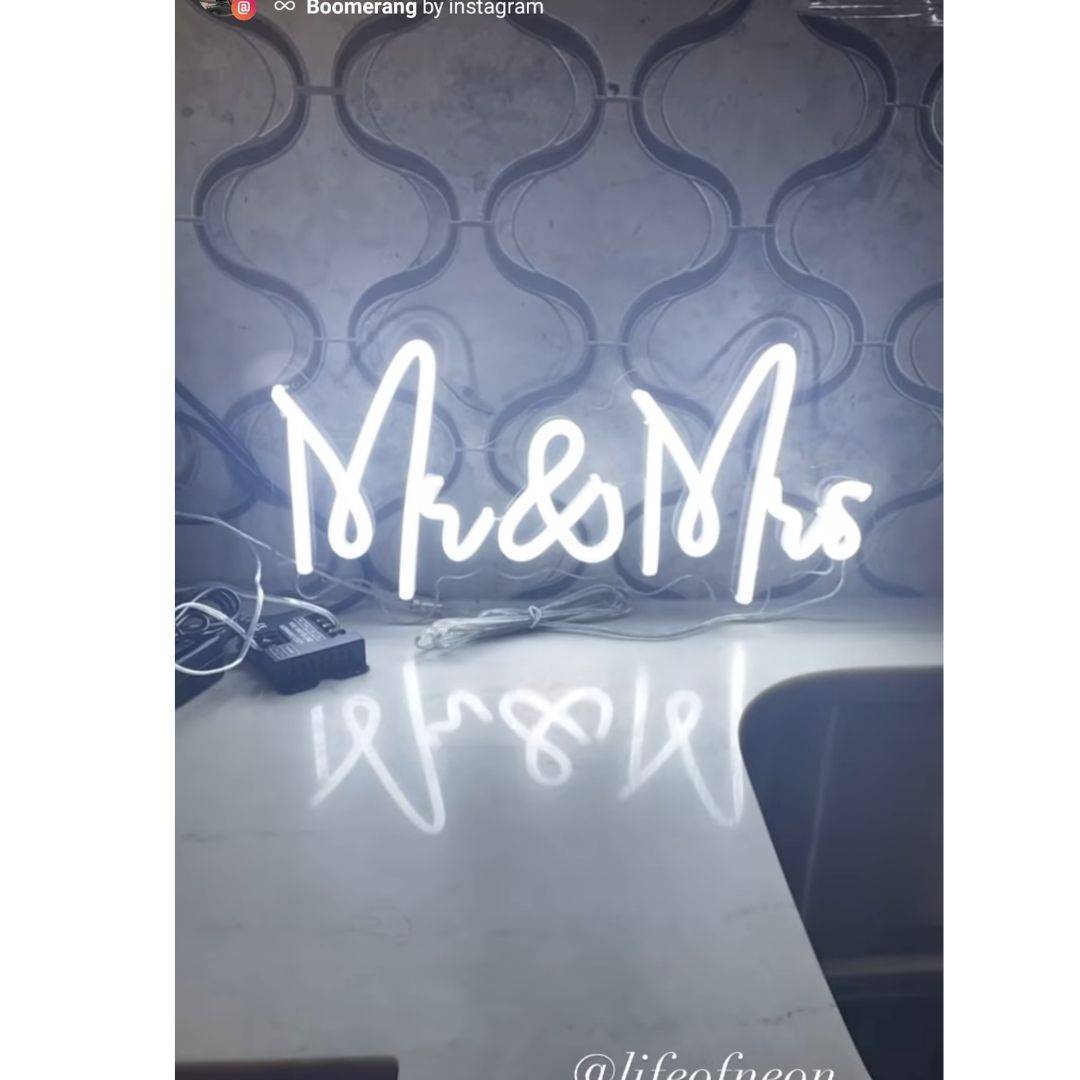 This 'Heavy is the Crown' Neon Art Sign is inspired by the stories of adventure, bravery, love and triumph from the generations before us. Let this Crown Neon Sign serve as a constant reminder to self that one can achieve anything and we are all a responsible for making the world a better place for those after us. Everyday you are creating your legacy!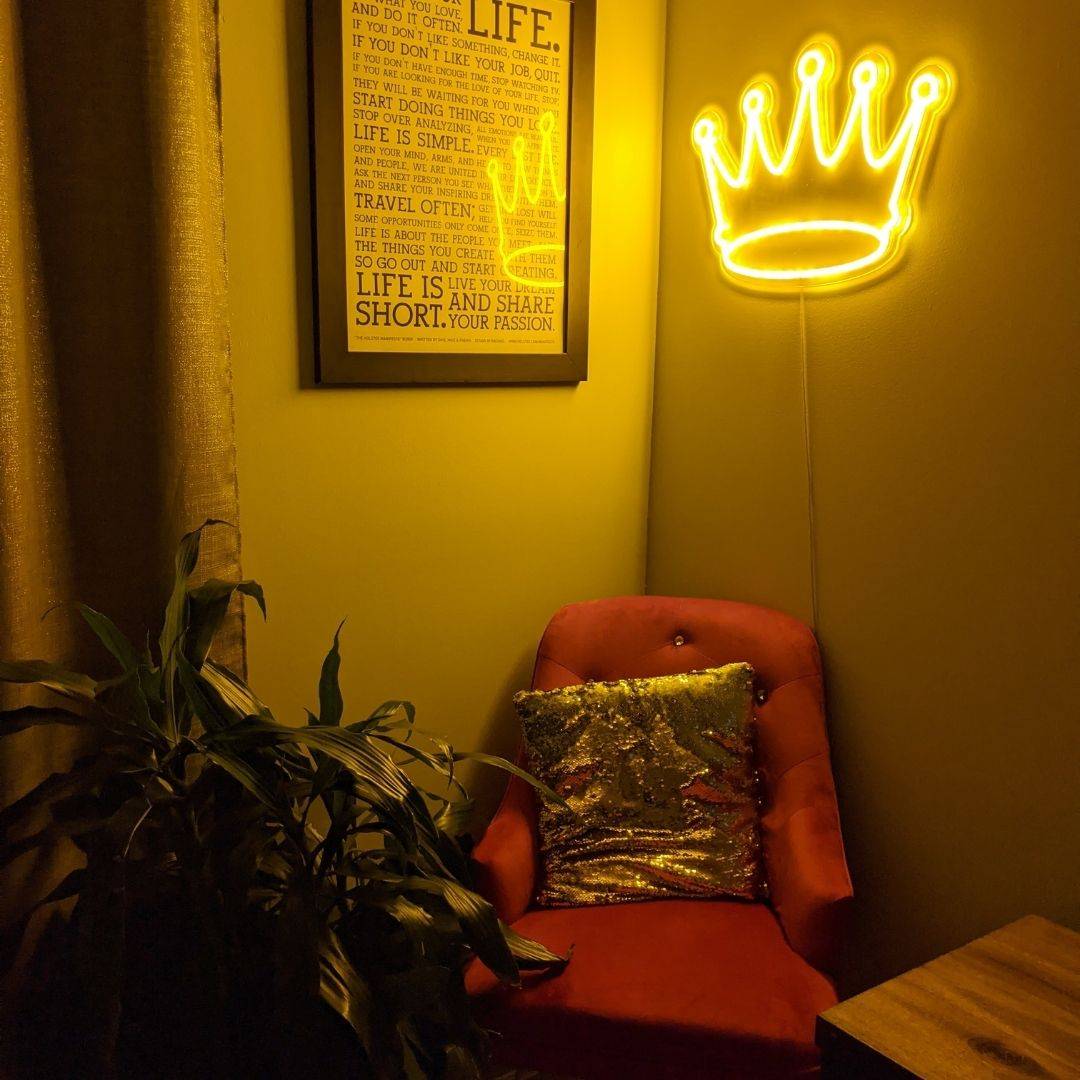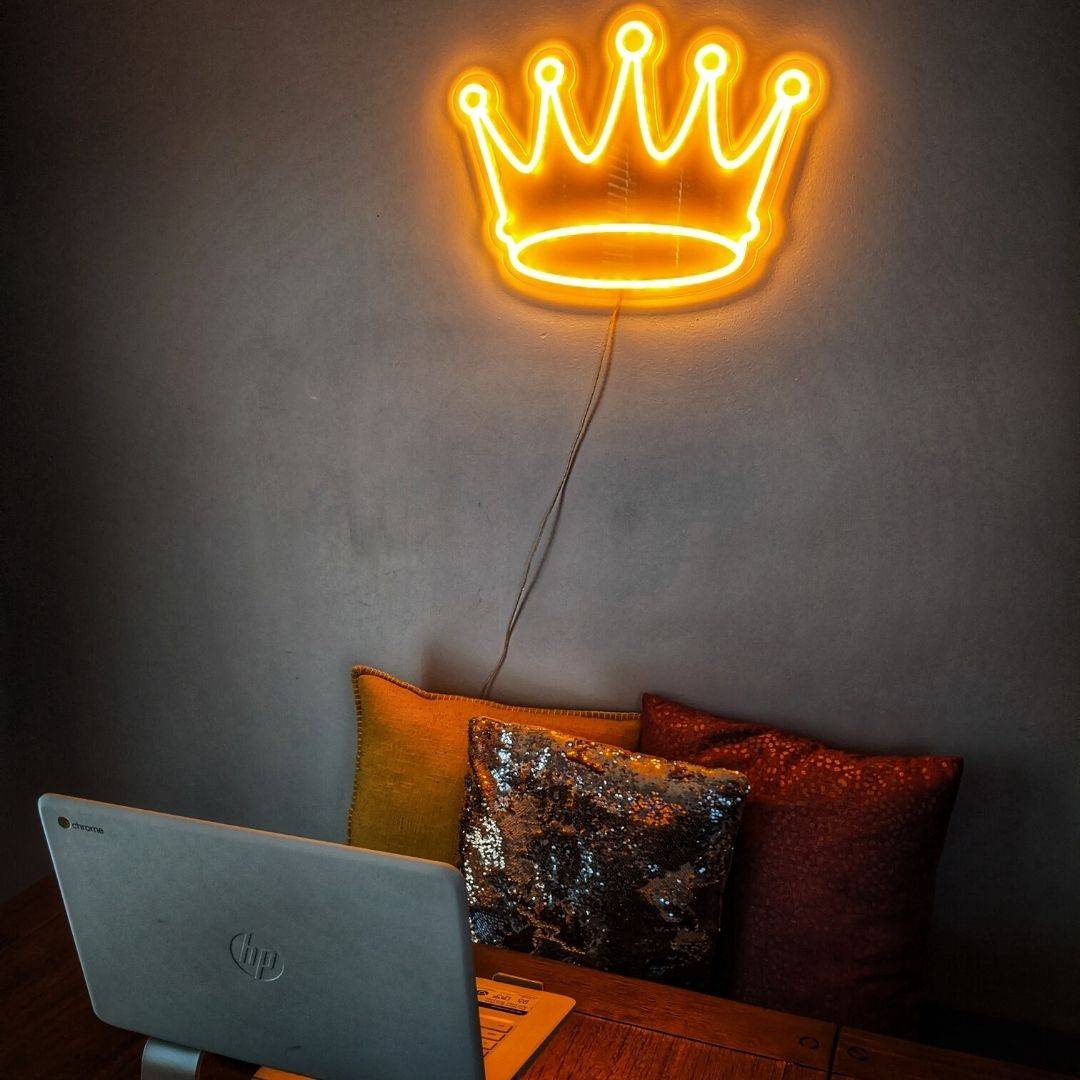 Crown Neon Sign &
Royalty Neon Wall Art Inspiration
GOOD VIBES | Enjoy a lighter mood and good vibrations with this neon light

WALL DECOR LAMP | Cool wall art decor that conveniently provides energy-efficient lighting for your space

PICTURE PERFECT | Creates a fun social media aesthetic and a super chic ambiance worthy of likes
More Neon Art and Home Wall Decor to Vibe With